I should be doing my science homework.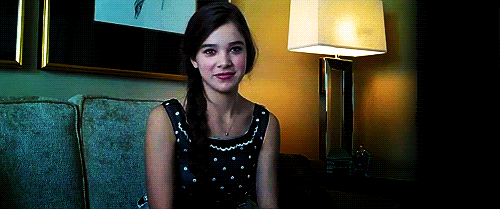 Yeah. right. Made a bucket list with Bishop, instead.
Here goes nothing:

Part 1:

1.Write a Best-Selling novel
2.Go to Italy. One way. Spend time there.
3.Have a crazy one night stand with someone I will never see again.
4.Thru hike the A.T.
5.Bust out the windows of a car just because...
6.Get a tattoo ---> http://i55.tinypic.com/3346j9f.jpg
7.Give someone $100 just because...
8.Have art featured in an art gallery.
*Famous art gallery
9.Go to the airport, and take the next flight out no matter where it is.
10.Give a hobo an upscale box.
11.Fall in love.
12.Walk to another city.
13.Run a marathon.
14.Learn to do something new.
15.Meet Hunter Parrish.
16.And my doppleganger.
17.Spend a day in Boston, touring the city, drinking Starbucks, reading, and being hipster classy.
18.Crash a party.
19.Tell someone what I think about them while being brutally honest.
20.Spontaneously kiss a cute boy.
21.See a Broadway play.
22.Swim with dolphins.
23.Conquer a fear.
24.Take a kick boxing class.
25.Make an unconfident girl love herself.
26.Learn to juggle like a bamf.
27.Handcuff myself to someone im fighting with.
28.Go to Europe wiff my best friend, Huntard. (Bishop)
29.Be an extra in a movie.
30.Spend New Years Eve in Times Square
*Kiss the love of my life on New Years Eve in Times Square.
31.Ride a camel.
32.Smell the stinkiest fruit in the world.
33.Surf a Hawaiian wave.
34.Camp out inside a moose in the middle of the Artic.
35.Learn to waltz.
36.Go parasailing.
37.Surprise someone with a gift of something they've really wanted.